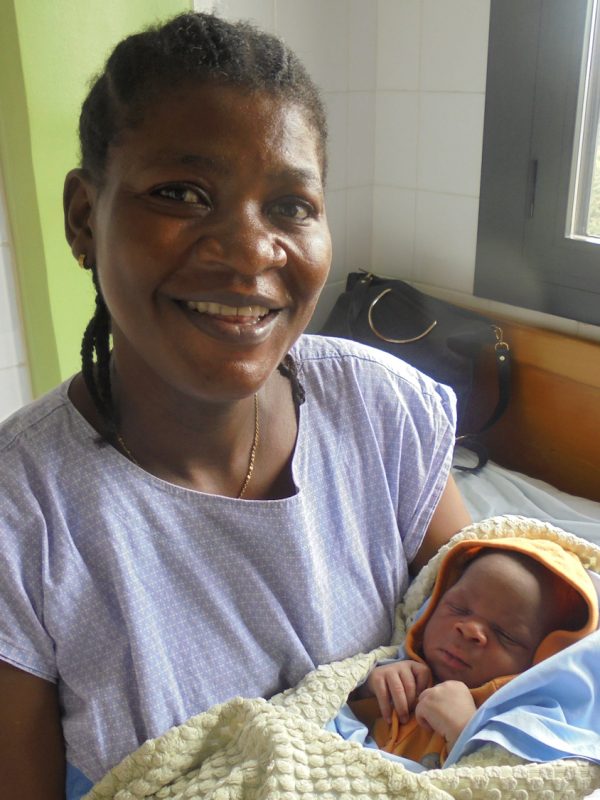 Monkole Hospital has 110 beds and eight medical departments. A total of 133,000 patients use the hospital's services each year. Monkole's goal is to provide dignified, high-quality health care to all segments of the population, especially the marginalized and disadvantaged. Likewise, the focus is on the professional and human development of the population to strengthen the Congolese health system.
To ensure that pregnant women from poor neighborhoods can afford quality medical care and delivery, Monkole has developed the "Fortfait Maman" project. Each woman pays a fixed price of 50 Swiss francs for her treatments during pregnancy and delivery. The remaining 310 Swiss francs, which are the additional cost per person, are financed by donations, among others from the Limmat Foundation.
The Limmat Foundation also supports provision of intensive care for newborns and Monkole's orthopedic pediatric surgery. In order to provide the best possible care for newborns, the equipment was upgraded with two incubators. The orthopedic pediatric surgery unit treats young patients who, for example, need a hip prosthesis due to sickle foot. The hospital specializes in the treatment of sickle feet using the Ponseti method.
In addition, the Limmat Foundation also supports the necessary short-term acquisitions of the Monkole Hospital, for example the repair of the image intensifier and the computer tomograph used to perform scans in the radiology department or the production of oxygen for the ventilation of patients infected by Covid-19.
Local partner: Centre Congolais de Culture, Formation et Développement (CECFOR) / Kinshasa