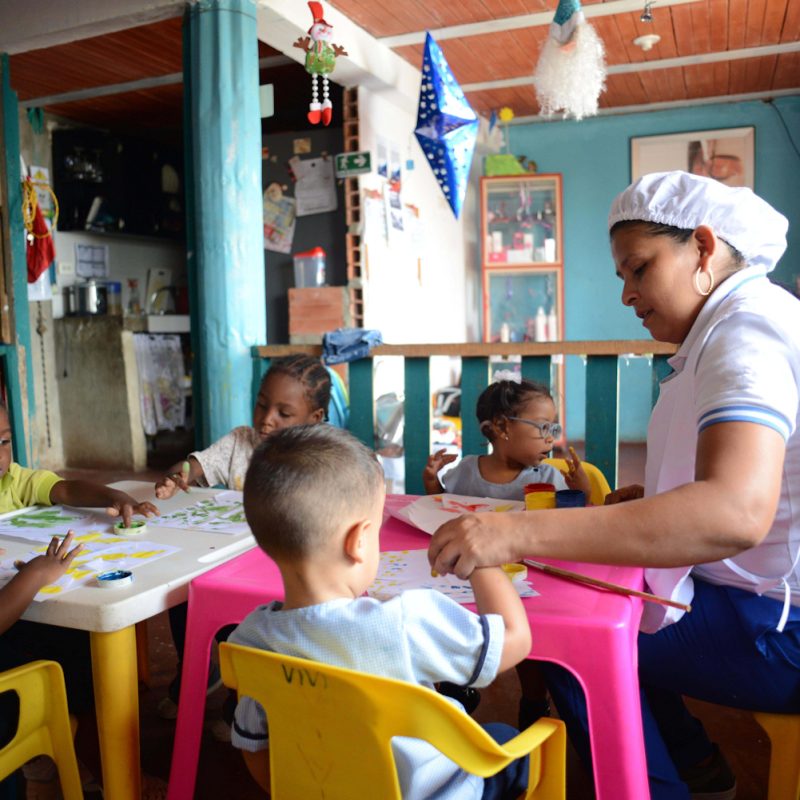 In many communities in Colombia, children are cared for by nannies. However, these caregivers have barely completed elementary school education and often have no expertise in dealing with children. In many regions of Colombia, there is no opportunity to obtain quality vocational training in the field of early childhood education.
Through the "Saberes" training courses, caregivers learn professional pedagogical interaction with children between the ages of zero to five years in order to provide the children with comprehensive and high-quality care. The goal of the project is for the daycare workers to improve their knowledge and learn how to best support children in the optimal development of their potential. The training program is a total of 200 hours, divided into 70 hours of group training, 80 hours of independent preparation and follow-up, and 50 hours of individual supervision. The participants acquire both pedagogical skills and digital competencies.
The "Saberes" program promotes the successful future of children and contributes significantly towards improving their living conditions. Since the begin of the project in 2010, nearly 7,500 educators have been trained through various Saberes programs, benefiting over 480,000 children.