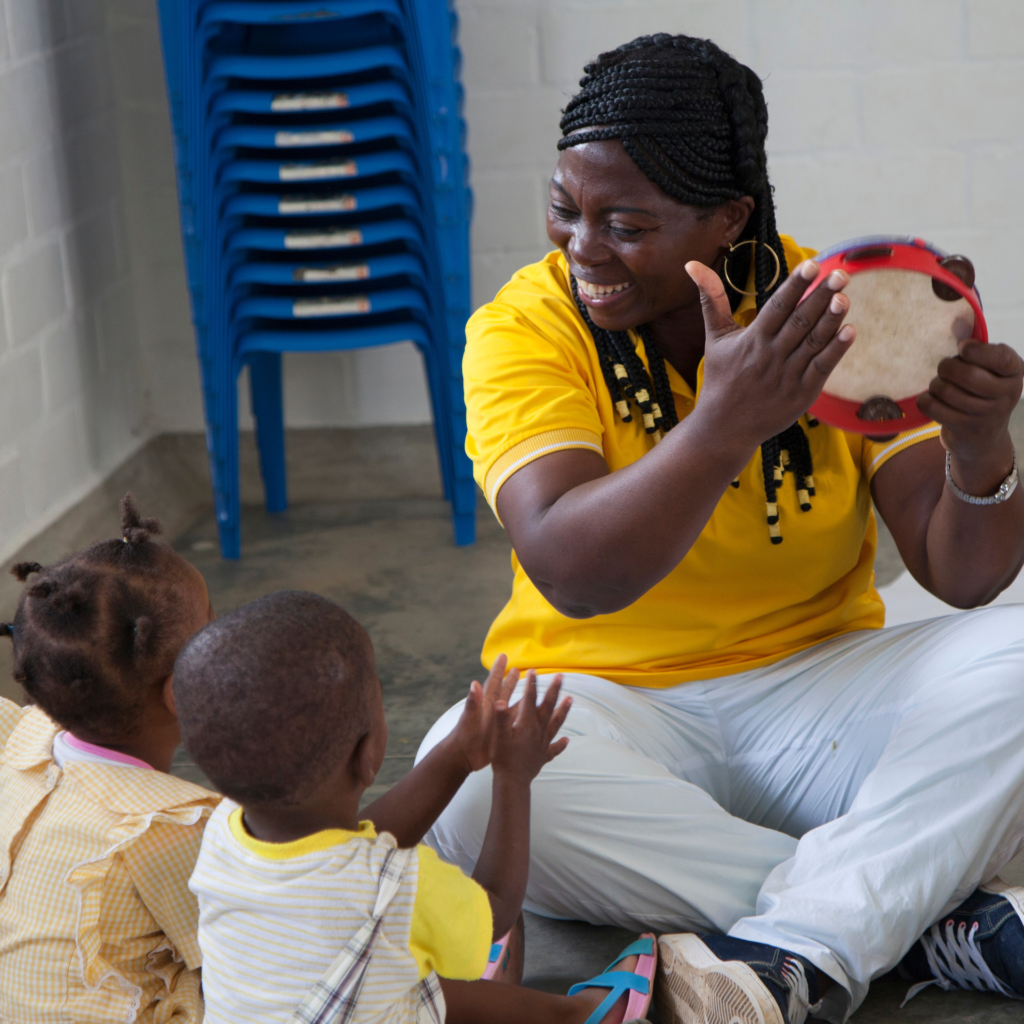 With the Saberes training programme, the Limmat Foundation finances the promotion of young children. Childminders learn to care for their children and to support them effectively. This broadens the life prospects of the young children in spite of the poverty and educational distance of their families.

The evaluation of the project shows that the children of the project have better values than children without care. However, this study also identified shortcomings which are now being addressed in a second phase of the programme. The Madres Comunitarias, who mostly come from simple backgrounds themselves, are expanding their general education. Thanks to their new skills, they can teach preschool children to critically analyze the real world and find creative solutions to problems in their everyday lives.

Through a professional learning platform, the childminders acquire basic knowledge in logical thinking and in the natural sciences. Women in remote regions can also take part in this training. An online exchange of experiences among the women takes place.
The specialist staff of the local partner Fundación Carvajal supports the early childhood educators with personal coaching on the job. In this way, the theoretically acquired expertise is implemented in day-to-day day care.

In the departments of Cauca, Chocó, Norte de Santander, Tolima, Córdoba, Valle del Cauca and Huila, 1,300 childminders are being trained to look after 15,600 children.
Local partner: Fundación Carvajal